CLEVELAND GAMBETTI 'ECO GOLF'
---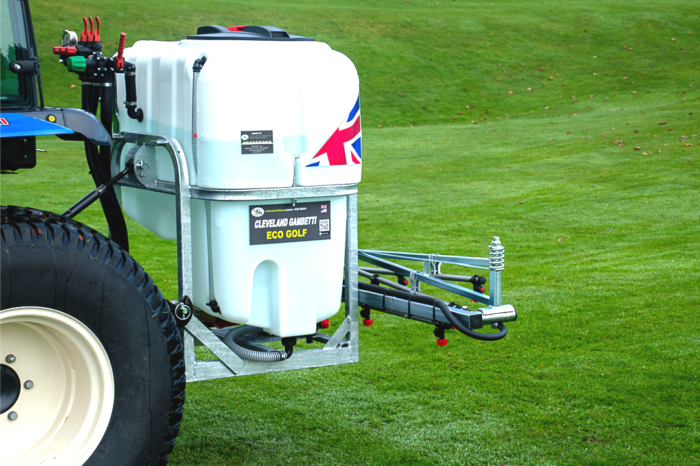 MADE IN GREAT BRITAIN
This range is available as a 300lt, 400lt & 600lt with a 6m boom as standard. What's new… everything! A new frame and boom for starters, as well as a new tank design. All new from the ground up. The complete machine has been specially treated to stop corrosion caused by liquid iron. In fact… there is NO PAINT! It is totally anti-corrosion treated to ensure longevity. All our latest booms and frames on the tractor mounted range are made in this way!
A complete new range of booms….. a super tough manual boom, with anti corrosion treatment is fitted as standard. You can opt for an 8m boom or a 10m boom if you need to get further than the standard 6m.
Single nozzles are fitted on stainless steel spray lines. There is 50% less pipe work than our previous model to ensure thorough cleaning is easier and quicker!
Why choose the Cleveland Gambetti Eco Golf…… Its tough, it has an anti corrosion treatment as standard, less plumbing, more accurate, more efficient and easier to use!
A mixer hopper and triple nozzles can be added on request.
ALL new Cleveland Gambetti tractor mounted sprayers have a QR code on the machine. You can scan the code which automatically gives you instant access to the operators manuals and spare parts lists. Easy, simple and time saving!
---
Standard Spec
NEW Liquid Iron proof anti corrosion treatment.
Shaped tank with deep total emptying sump.
3 section pressure balanced manual controls.
3 cylinder diaphragm pump with PTO shaft.
Clean water hand wash 15 litre tank.
6m manual folding boom.
Single nozzle bodies with anti drip.
Clothing locker.
Clean water hand wash tank.
Eco Golf Options
Onsite setup & training
8MBOOM 8m manual boom instead of 6m boom.
TRIJET6 Triple jets 6m.
TRIJET8 Triple jets 8m.
503301 Chemical induction hopper.
HR301K Hose reel c/w mounting kit and brass lance.
GBAM10 Foam marker kit for greens 5lt.
GBAM12 Foam marker kit for greens and fairways 20lt.
KF5 Foam concentrate (5litre) bottle.
GBAMFF Fast fill from irrigation pipe (Geka).
---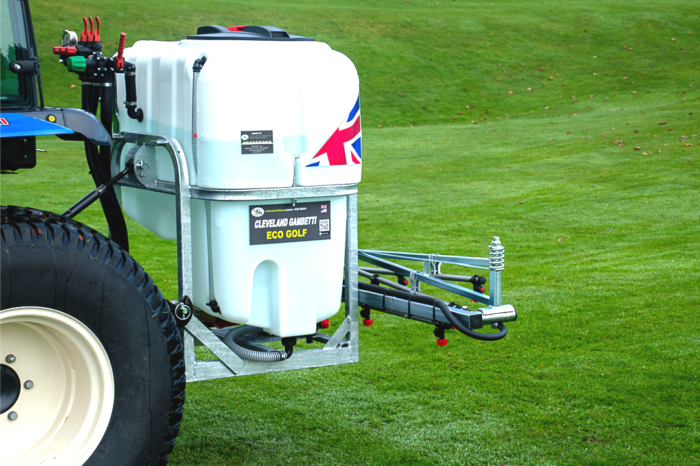 High Quality, Simple specification
Simple design in our anti corrosion treatment. The Eco has a high quality yet simple specification. The only eco sprayer around with stainless steel spray lines
---
High Quality Manual Controls
Manual controls with pressure balanced booms. If you turn off one or two boom sections, the pressure will remain the same
---
Top Quality Nozzles and spray pattern
We fit high quality nozzles. The ECO GOLF comes with standard flat fan nozzles but can be ordered with Air Induction nozzles for increasing your spraying days
---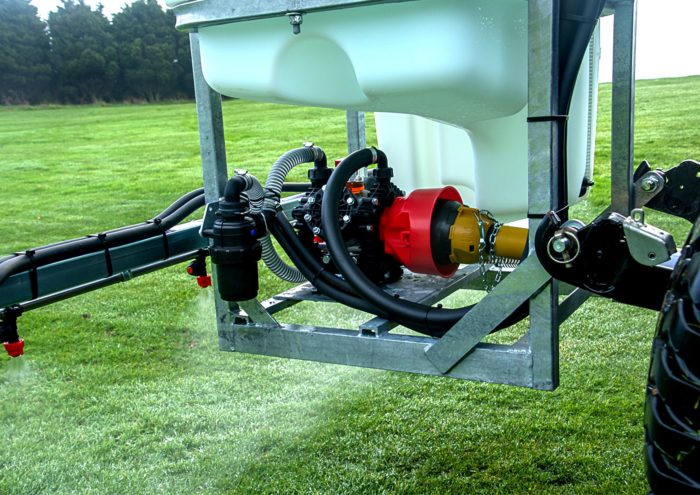 High Quality Pump and Filtration
A 3 cylinder pump means a smooth chemical delivery and no pulsation. Also, the new suction filter is so simple to clean with no frame work below it, meaning cleaning is quick, easy.
---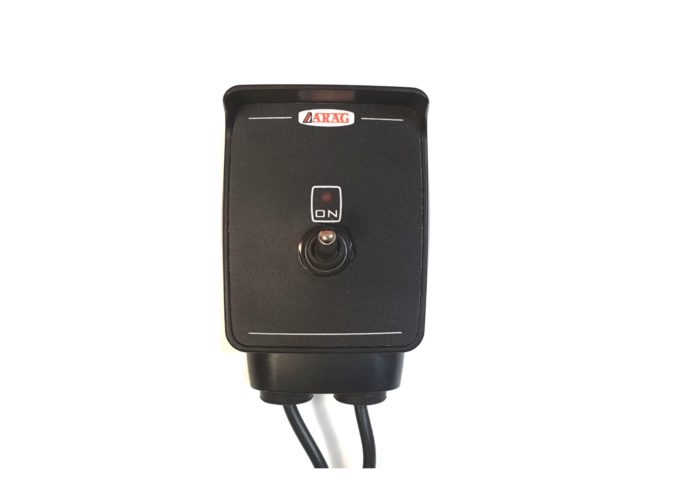 Optional Electric on/off
The Gambetti ECO GOLF range comes with a standard manual control. You can add the option of electric on/off. It requires a simple 12v feed and turns the whole boom on/off with one switch. The pump is constantly agitating the tank content and the spray is at the nozzle instantly when turning the switch on.