CLEVELAND 'SPRAY CADDY'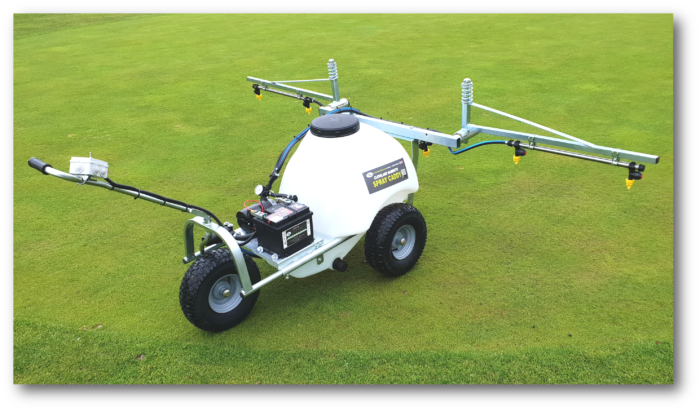 Professional Sprayer
The new Cleveland Spray Caddy is a new totally anti corrosion pedestrian sprayer for professional use. The units are ideal for spraying small or weight sensitive areas. Made from a steel construction and treated to be liquid iron proof, it is designed for longevity and ease of use. Not too heavy to pull on a golf or bowling green.
The Spray Caddy comes with 2 tank sizes at 80lt or 120lt. It is light yet durable. It is powered by a 12v battery and a charger is provided. The Spray Caddy has a 3m boom as standard and stainless steel boom lines.
---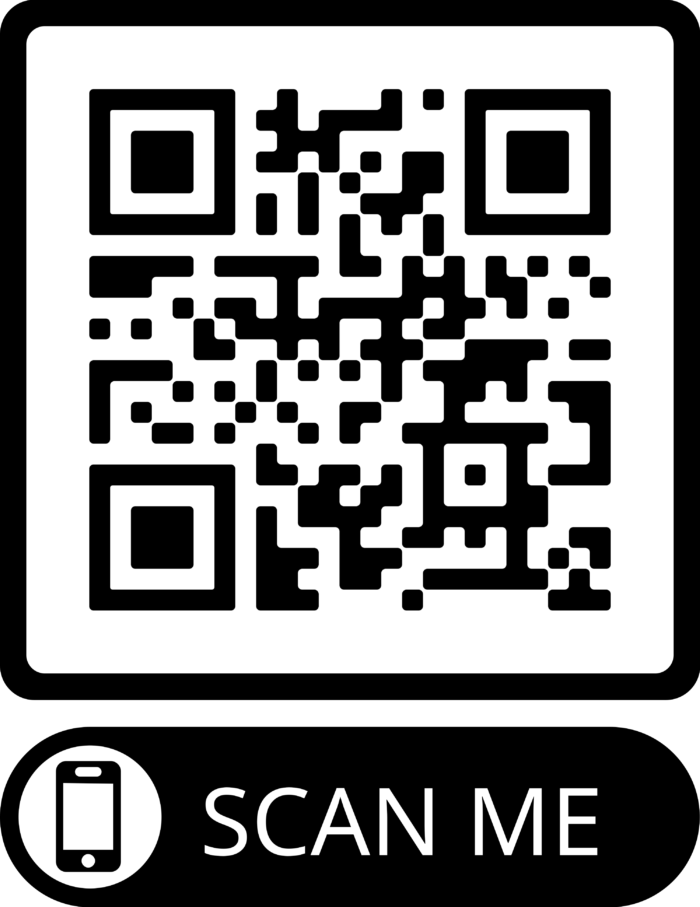 Instant Support
ALL new Cleveland Gambetti Spray Caddy has a QR code on the machine. You can scan the code which automatically gives you instant access to the operators manuals and spare parts lists. Easy, simple and time saving!
---
Specification
Steel frame
3m steel boom with anti corrosion treatment
stainless steel spray lines
single nozzles with antidrip
3 x pneumatic turf tyres
80lt or 120lt tanks
20lt/min electric 12v pump
Suction filter
Adjustable pressure regulation
12v Battery and charger
Options
15102CR Hose reel & bracket with 30m of hose instead of the boom
●AR32220 Honda Petrol Engine with pump for high Output and higher pressure
●GT125 Tow rod for towing behind small vehicle
---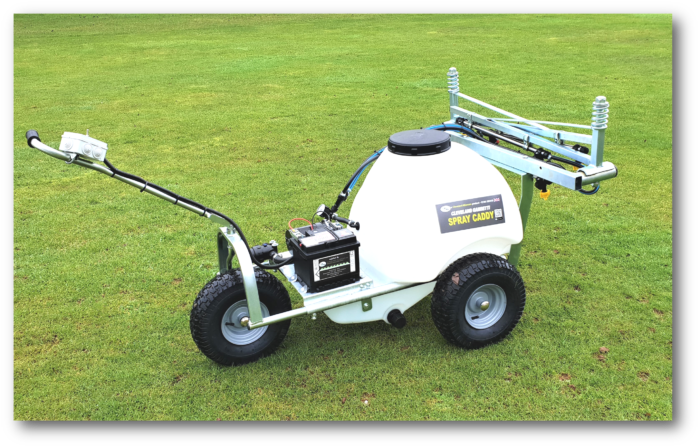 Neat & Compact
Pictured here with a the galvanised 3m boom, complete with stainless steel spray lines, anti drip nozzle bodies and Air Induction Nozzles.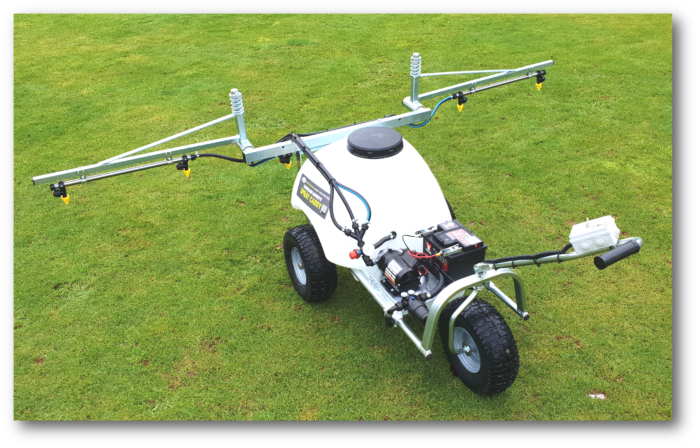 Narrow Design
the narrow design makes the spray caddy easy to move around on small path ways and through gateways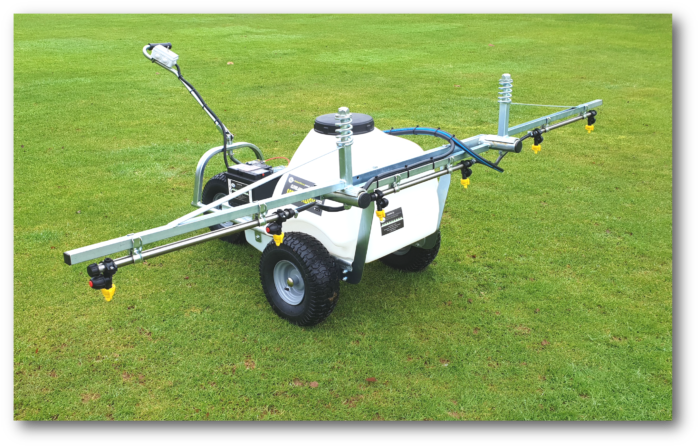 Quality Boom
Gambetti sprayers do not compromise on quality, featuring anti corrosion treatment and stainless steel spray lines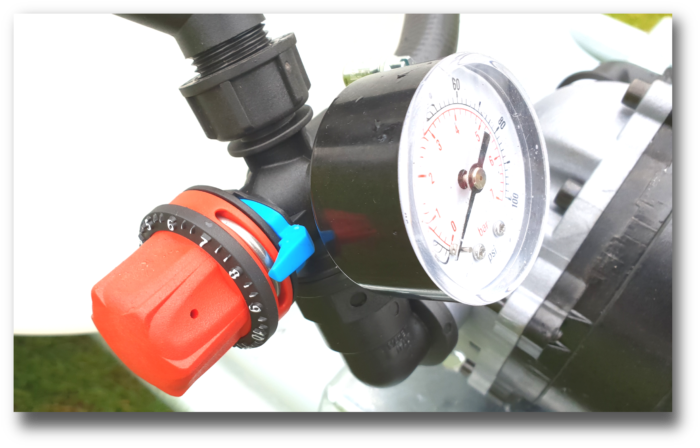 Easy to set up
simply check out the nozzle chart and set your pressure according to your target travel speed.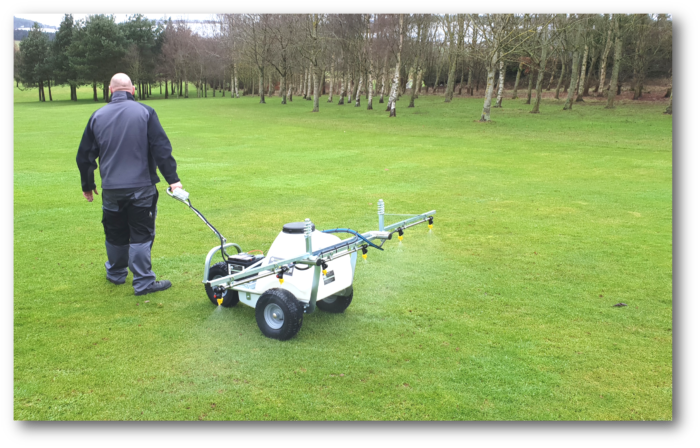 Excellent on sensitive areas
a nice light machine for use on sensitive areas, low foot print and light weight